Today we celebrate the life, the work and the spirit of Dr. Martin Luther King, Jr.  A man who helped change and redefine the world we live in today.  He helped to change the social fabric of our country and taught us all that purpose can be more powerful than prejudice.  A leader, who at an early age, decided he would dedicate his life to the service of god and his fellow man.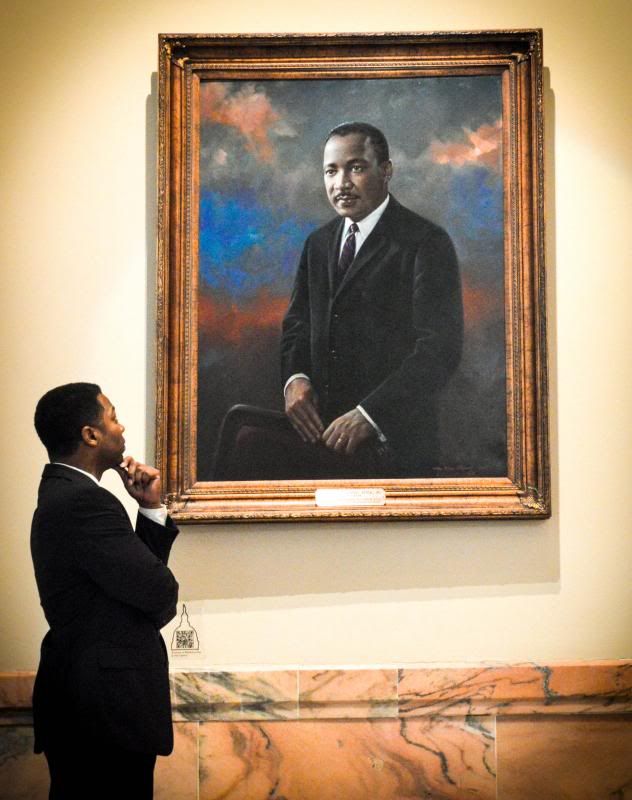 My favorite quote from Dr. King is one that I heard many times as a child while growing up, but didn't find out until much later in life that it was the words of the great civil rights leader.
My father use to say to me: "The ultimate measure of a man is not where he stands in moments of comfort and convenience, but where he stands at times of challenge and controversy."
 I have thought about this message many times as I grew into manhood, while achieving many accomplishments, and suffering many setbacks.  I recited this to fellow recruits while in boot camp as an 18 year old poised to go to war.  I thought about it as a young father and  husband when money was tight.  I also remembered Dr. King's message when at 30 years old I decided that leaving the corporate workforce and starting my own small business would be a true test of my measure.
Many of us that do not remember the civil rights struggle, think of the fight for racial equality being led by the elder statesmen we that we see today. The images of Reverend Joseph Lowery, Ambassador Andrew Young and Congressman John Lewis embody the descriptions of what we think about. Silver-headed icons,full of wisdom and insight, with the unbelievable ability to stare death and injustice in the face.  Magnificent men, led by a larger-than-life figure, armed with only determination, will-power, and God.  
However, what is most often not discussed about Dr. King, is the fact that he was only 26 years old when he was arrested during the Montgomery bus boycott, only 28 when he help found the Southern Christian Leadership Conference and only 34 years old when, in front of 250,000 people, he gave one of the most inspiring, well-known speeches in our country's history. 
The fight for human dignity in our country was led by a man who would not live to see his 40th birthday, yet we are still celebrating his life over almost half a century later.  His measure as a man cannot be determined by how long he walked this Earth, but by how long his impact continues to be felt.   
I've learned from Dr. King that the measure of a man has less to do with his or her age, but rather the cause in which they are willing to undertake. Dr. King never lived to become a silver-headed statesman but his message lives on.  
- Dr. Michael Owens
Do you like this post?